CABAñAS EN MANABí - CABAÑA WIPEOUT - VENAVENTOURS.COM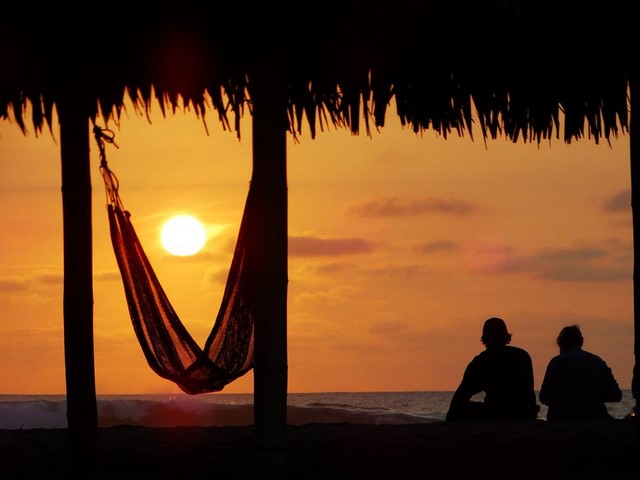 CABAÑA WIPEOUT
Wipeout Our cottage is located beachfront, with spectacular views of the island's Ahorcados, 100 meters north of the jetty, 30 minutes north of Montanita and 15 minutes south of Puerto Lopez. It has fresh and comfortable rooms with private bathrooms and hot water, where our construction based on bamboo and roof cade Tagua palm blends with the harmony and beauty of this paradise. Cabaña Las Olas front of the boardwalk.
The great team led by our chef offers excellent local cuisine with seafood, with delicious dishes prepared with seafood. In our bar you can enjoy a variety of cocktails and spirits, by the sea and the warmth of the fireplace. We have service to the beach.
Wipeout offers all kinds of social events and catering. With a truly magical landscape where you will find the best energy of life, accompanied by unforgettable sun falls, torches at sunset, warm service and delicious cuisine enjoying the sea breeze. We have service to the beach.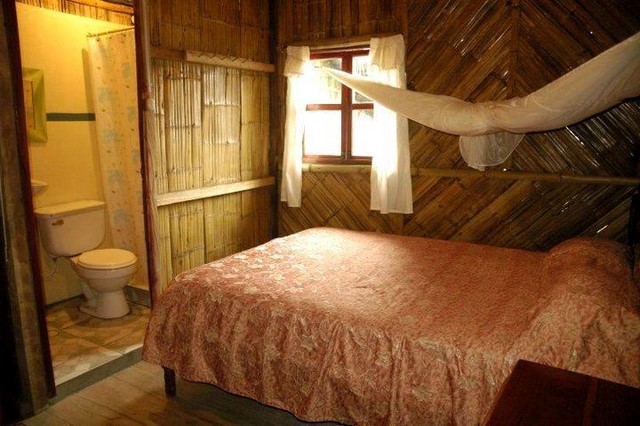 Tourist attractions
Isla de la Plata: La Isla de la Plata or small Galapagos is the attractiveness of interest in the Machalilla National Park is rich in flora and fauna, complemented by the presence of humpback whales between the months of June to September and marine resources make this a beautiful island paradise. Besides being surrounded by coral reefs can enjoy water sports such as snorkeling or scuba diving.
Whale Watching: Between June to September you can watch the dance of humpback whales, which arrive from Antarctica, this is the ideal place for mating and birth of their young place.
Playa Los Frailes Los Frailes is one of the most beautiful beaches of Ecuador, located in the Machalilla National Park, characterized by its natural environment, clear waters, stunning scenery and rock formations, where you can enjoy a swim, swimming , walk or just relax on the warm sand.
Archaeological Community Agua Blanca: The Commune Agua Blanca is located in the Machalilla National Park is of great importance because of the archaeological potential prehistoric ruins belonging to the Manteña culture has a lagoon sulphurous water with healing properties in which you can enjoy a bathroom.
Islet The Hanged: The island Ahorcados is a rock formation with three points, is the habitat of migratory birds, here is turquoise sea with large coral reefs, colorful fish and various marine species. The place is ideal for bodyboarding, diving, snorkeling and fishing.
SOLICITA TU PRESUPUESTO
48335
COMPARTA ESTE SITIO EN SUS REDES SOCIALES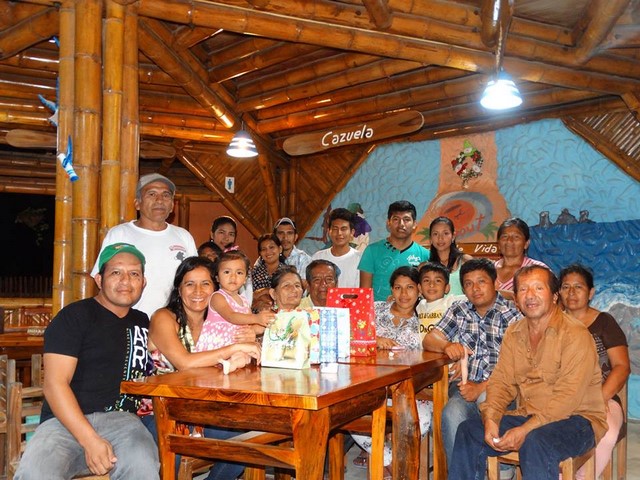 Archaeological Museum Salango: The Archaeological Museum Pre-Columbian the Salanqo Commune is the first Insitu Museum of Ecuador, has an extraordinary original and authentic pottery collection, spondyllus shell, which reflect the social structure worldview, and pottery of the pre-Columbian peoples of current Ecuadorian territory.
Isla Salango and Plot Marina: La Isla Salango offers a spectacular view of native birds and exotic flora, typical of insular marine environment, the plot Marina is a natural aquarium, an area of the island destined to recreation and learning about coral reefs and marine life, you can dive or surface snorkeling, scuba diving, kayaking etc.
Hiking and Birding Rio Ayampe: This rain forest, only at sea level also known as jungle mist is formed due to the fog forest mountains, ideal for watching colorful birds like esmeraldeña etrellita, and to observe a diversity of vegetation.
Walks Mangrove: Mangrove Las Tunas has great environmental and economic importance, because in it the blue crab is, the walk lasts about three hours on the road we will observe a great variety of flora and fauna .
Riding tour, beach and forest: This is a welcome adventure travel since it does so much for our beautiful beach and beautiful forest watching a variety of flora and fauna.
Path Golden Ball: It is a green paradise, a rainforest that comes as a great option to visit for tourists, with tours to see howler monkeys and other animals in an environment full of mystery, by Route of Cacique de Piedra, to the highest point of the Machalilla National Park. Golden Ball 800msnm.
Angling: Salango and Islet The Hanged are places where you can go sport fishing background.
Diving: The Isla de la Plata and Salango Islote Los Ahorcados are the ideal places to practice scuba diving and snorkeling and snorkeling, where you can see a variety of colorful fish, coral reefs and unique.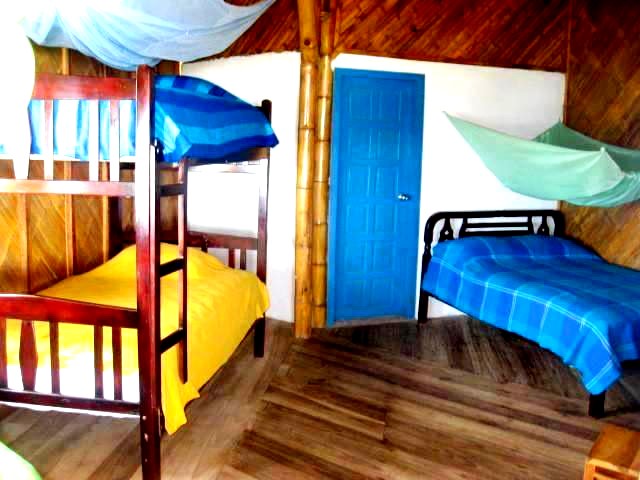 Services available:
both custom and groups of maximum four classes are held.

Other attractions in Las Tunas is surfing , spectacular waves are ideal for this sport which each year draws thousands of domestic and foreign tourists.

Wifi Available 24 hours.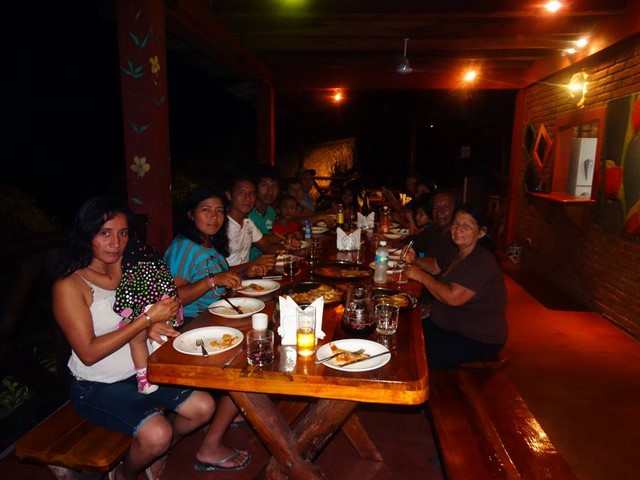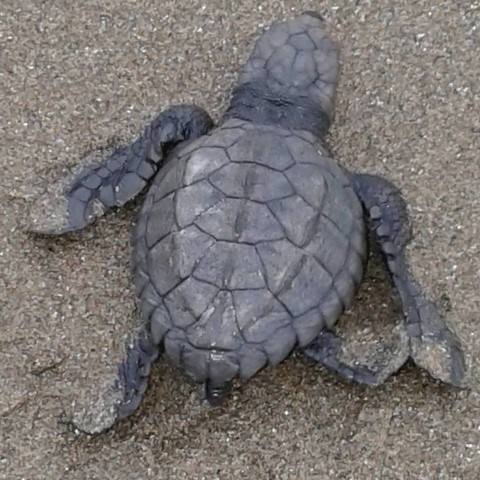 Social activities
Children of the Sea in Action: With the participation of the youngest members of our society "Children" and adults who are educated in collecting botelllas plastic and glass on our beaches, rivers, man

groves and streets, turning them into crafts, thus achieving its beauty and nature are maintained with conscious culture.

Women for Conservation: TRASH IS A TREASURE This is the motto of a group of more than 20 women fighters and committed to environmental development of the Commune Las Tunas, who work in the development of beautiful and original crafts with recycled materials.

Environmental Activities: Inspired by a sense of responsibility in relation to the improvement and protection of the environment, and in order to build a world of possibilities for this and future generations, different activities are carried out in order to train children, youth and adults and thus forge a conservationist consciousness through field trips, workshops, educational lectures, mingas, videos.

Cultural activities: open house with crafts made by mothers, presentation of photographs of the activities related to the environment, sports games, choice of queen, among other were p

erformed.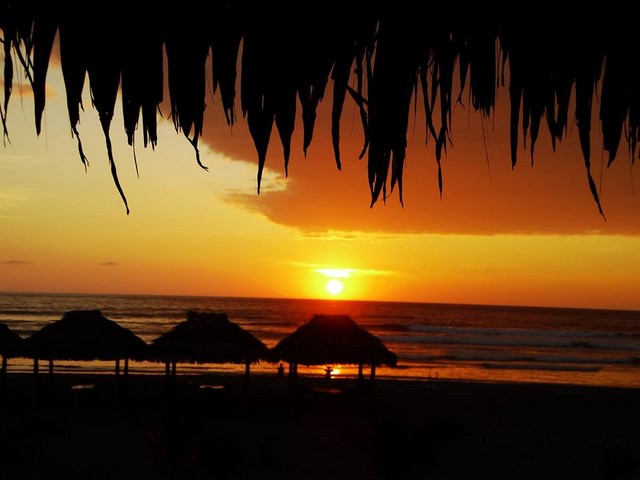 What's New
Wipeout Cabana Restaurant winner of one of the gastronomic awards Canton Puerto Lopez, with the specialty of the house to Wipeout Fish .
The second smallest hummingbird in the world, "Estrellita Esmeraldeña " an endemic species by loss of habitat is endangered , why is empowering the community with educational talks on this subject .
The community is carrying out the draft order of the beaches in order to safeguard the lives of sea turtles are endangered species because of their vulnerability to the effects of human activities , nesting on the beach of the commune 's Tunas , covering almost entirely 7 Km . in length.
Byron Delgado
Gerente
gerencia@wipeoutcabana.com
Susana Andrade
Gerente de Marketing Quito
marketing@wipeoutcabana.com
Nexar Delgado
Reservaciones
reservas@wipeoutcabana.com
OFERTAS Y PROMOCIONES DE CABAÑA WIPEOUT
ESTAMOS AGREGANDO INFORMACIÓN A ESTA CATEGORÍA
RESTAURANTES, ARTISTAS Y ARTESANOS CERCANOS A CABAÑA WIPEOUT